Bus Stop is one of our favourite labels at Candy Says. We are particularly fond of their 1940s inspired tea dresses, but there was so much more to this colourful and daring British Boutique label!
Bus Stop was started by Lee Bender along with her husband Cecil in the late 1960s. They had previously produced clothing under their 'Lee Cecil' label earlier in the 1960s, and went on to open the first Bus Stop shop in 1969 in Kensington's fashionable Church Street, right next door to the iconic Biba.
The Bus Stop name was chosen as it represented something identifiably British, and the red interior of the shop continued this theme based on the colour of telephone kiosks, post boxes and London buses.

Bus Stop 1940s inspired jersey jacket with deco fan print, and Bus Stop label

The Bus Stop ethos was to bring designer styling to the high street, at prices that everyone could afford - a mission that proved to be the secret of their enormous success.

They aimed to produce collections of stock that could be mixed and matched - the concept of co-ordinates had rarely been envisaged before their launch, so Bus Stop was something of a pioneer in this area. Tops, jackets, coats and sweaters were produced as matching ensembles, with the opportunity to purchase trousers, dresses, skirts and accessories to combine with your outfit or wear as separates.

A visit to their bright red shop (originally Victorian grocers) was a real experience - as well as the racks of colourful clothing, you could find all manner of accessories from scarves, hats, belts and bags, to resin jewellery made by pop star Adam Ant (who was studying at art college at the time).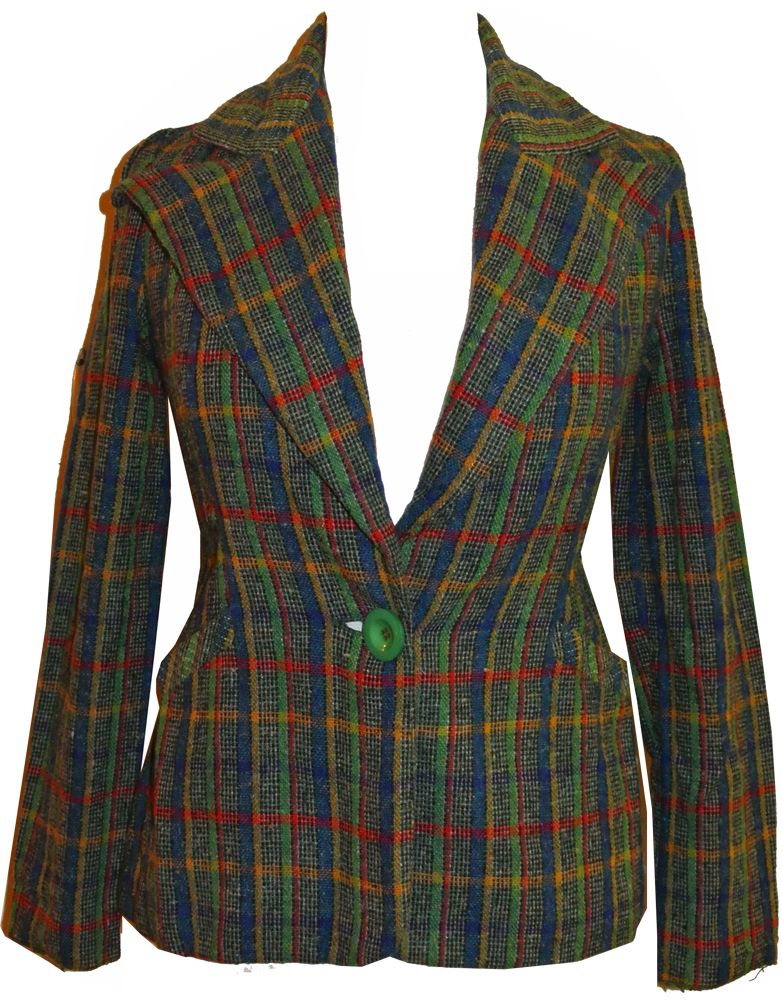 A plaid wool tailored Bus Stop jacket

Their clothing was manufactured in their own factories, and Lee insisted on trying on the stock herself to ensure that it was made to the proportions of 'real' women, hence Bus Stop designs were always beautifully tailored and flattering to wear. Joan Collins, a celebrity customer of Bus Stop, named Lee Bender as one of her favourite designers, claiming "She designs clothes for ladies with boobs and bums".

Bus Stop excelled at creating quirky fashionable designs across a whole range of styles - from multi stripe jerseywear and glam rock threads to Fair Isle knits, tartan, op-art prints and military styling - and of course, their infamous range of elegant 1940s inspired tea dresses in a myriad of adorable novelty prints.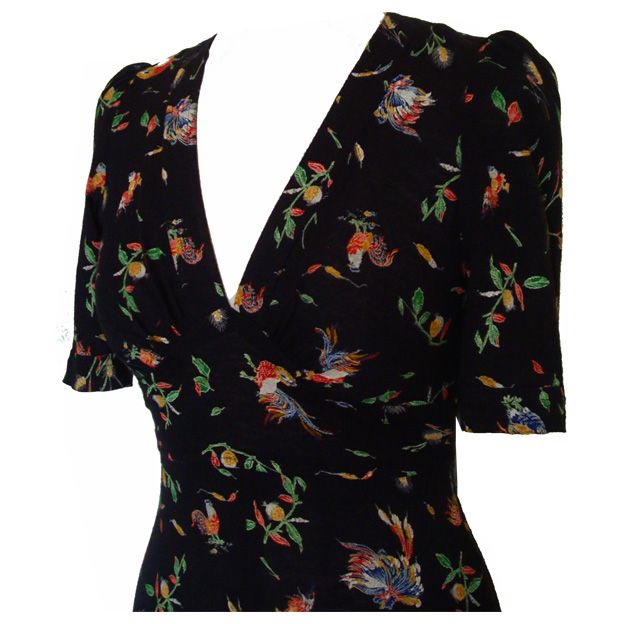 Bus Stop cockerel print jersey tea dress and close-up of print


Famous customers included Brigitte Bardot, Marianne Faithfull, Pattie Boyd, Angie Bowie and Nina Simone - quite a star-studded clientele ...
In 1977 Bus Stop began producing lines for the Grattan mail order catalogue, so girls all over the country could purchase the latest trends without having to travel to the nearest shop - something we really take for granted in the internet age!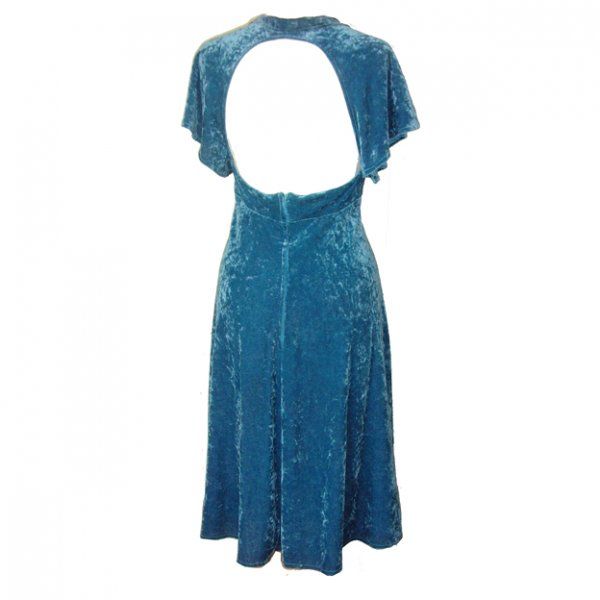 Stunning blue velvet Bus Stop disco dress with cut-out back

In the ten years from 1969 to 1979, Bus Stop became a chain of twelve stores within the UK, and even expanded into the USA, Amsterdam, Canada and Japan. The chain was bought by 'French Connection' in 1979, and in the early 1980s Lee and Cecil Bender opened the London boutique 'Arcade'.
Bus Stop designs are sought after now for their flattering cut, beautiful prints and fantastic fabrics. You can view our current collection of Bus Stop stock here.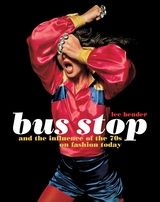 For more information on Bus Stop, treat yourself to a copy of 'Bus Stop and the influence of the 70s on fashion today' by Lee Bender.