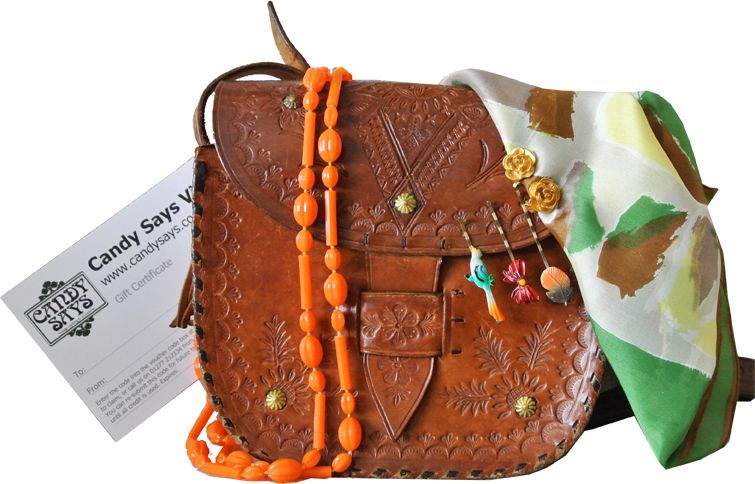 Enter our Facebook Giveaway to win this fantastic vintage goodie bag!
The goodie bag includes a vintage tooled leather bag, an unused 1950s rayon scarf, a pair of pretty goldtone metal clip-on rose earrings, some bright orange 1960s beads, three adorable novelty 1950s hair pins (a feather, a bow and a bird) - and finally, a £10 gift voucher to spend at Candy Says.

To enter, visit our Giveaway page on Facebook.
The winner will be picked at random on Monday 18th March. Good luck!