This fantastic advertisement for Harris Tweed dates from 1947, and was published in the Daily Mail Ideal Home Book 1947-8.
It features the well recognised Harris Tweed Orb and Maltese Cross logo, which was registered in 1910 and in use from 1911, making it the UK's oldest registered trademark.
The logo identifies authentic Harris Tweed products, which are protected by the Harris Tweed Act of Parliament 1993. This act safeguards traditional production processes by outlining strict conditions under which the genuine products can be made.

Authentic Harris Tweed has been hand-woven and finished by Islanders in the Outer Hebrides of Scotland for many centuries, and is made from pure virgin wool dyed and spun on the Islands.
Named "Clò Mór" by the locals (which is Gaelic for 'Big Cloth'), this luxury fabric was favoured by the landed gentry and Queen Victoria's inner circle, and remains a product of timeless and classic style.

You can find out more about Harris Tweed at the Harris Tweed Authority website.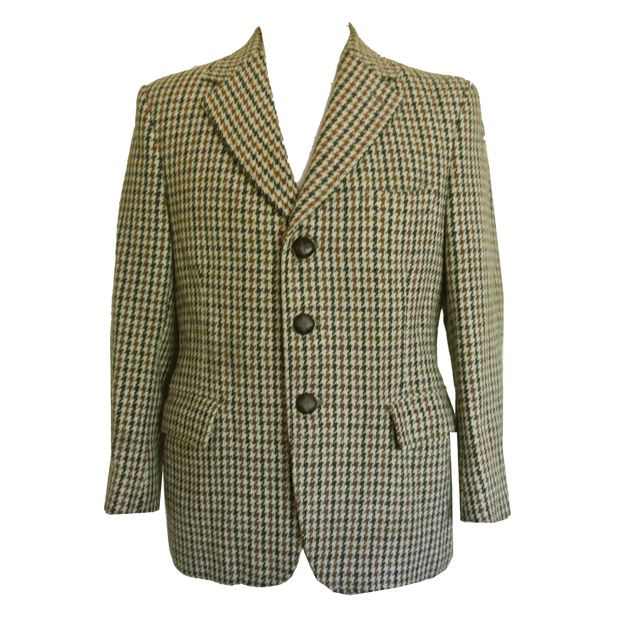 Dunn & Co Harris Tweed jacket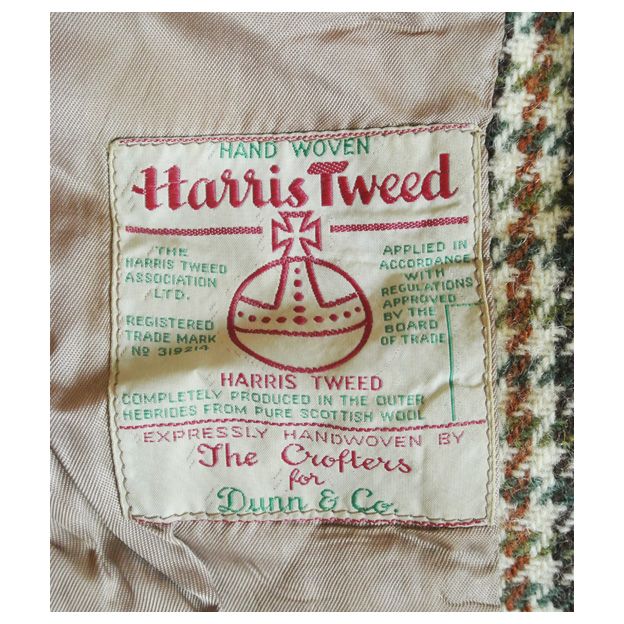 Label from the above Dunn & Co jacket