When US-based company Pendleton came up with their Turnabout Skirt, it was such a complex design feat that they had to patent it!
This fabulous little fashion coup looks so simple but is so effective that it became, along with the poodle skirt, THE skirt craze of the 1950s.
It was launched in 1953 and allowed the owner to give the impression of owning two different skirts when in fact all they needed to do was literally turn it inside out.
The design made a point of the fact that the weaving on a Pendleton skirt was equally as beautiful on the interior.
Special attention needed to be paid to the design of the fastenings and even where to place the label, and over the years the skirt was produced in varying patterns, proving to be a popular and iconic piece of vintage clothing design.
Below is an example of a Turnabout Skirt from our own stock. We are sure you will agree it is a fantastic design and a true classic!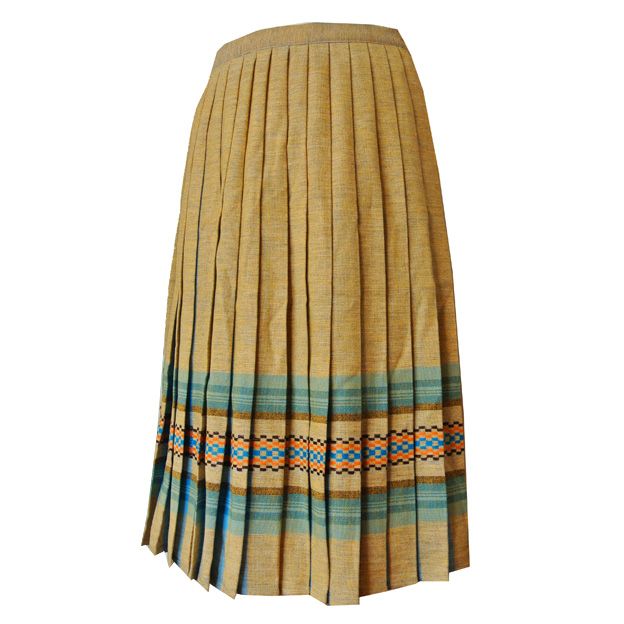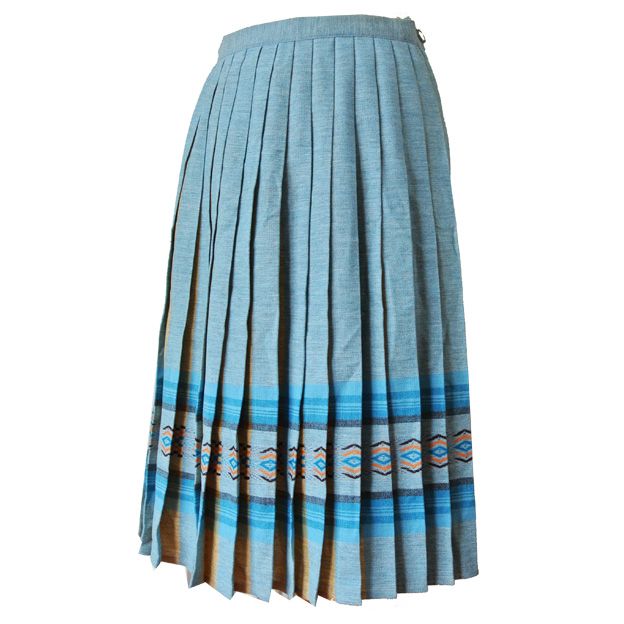 Above: the two faces of the Turnabout Skirt

Above: a peek within the pleats